3 Month Prepaid Subscription
You asked for it and we listened! 
Perfect for holidays, birthdays or set it and forget it, Minutemen Coffee prepaid bundles are the way to go.
Choose any of our signature roasts, choose your quantity, schedule your delivery dates and get additional savings when you prepay and bundle your subscription! 
It's a WIN WIN!!
See What Other Patriots Are Saying
★★★★★

Very smooth. It's nice to find a quality coffee that's made by a comp good company.

Derek S.
★★★★★

Every detail is top quality! The packaging and coffee beans are phenomenal! The bonus copy of The Constitution is badass! Thanks so much for the perfect Father's Day Gift!🇺🇸❤️

Laurie R,
★★★★★

From the first time I tried your coffee, I was hooked. Absolutely the best tasting coffee I've tasted in a long time. Great patriotic company and will be a forever customer.

Thank you guys!

Rose L.
★★★★★

I am so glad I finally got the opportunity to try Minute Men coffee. It was truly some of the best coffee I've ever had!

Scott C.
★★★★★

Love the coffee, great taste! I'll be back!!

Julia N.

Los Angeles, CA
★★★★★

My son told me about it and since I'm very patriotic, I had to buy several different types. I'm a coffee lover and I love my country!

Kimberly C.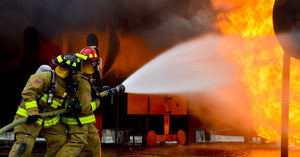 Proudly Supporting
First Responders and US Military